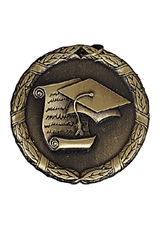 Many adults around the nation have not finished their high school education. Some may have gotten close; others may not have even gotten close to finishing their high school education. For some, it was simply because they didn't want to. Others did not want to go through high school at all, but were forced to go through it before they decided to quit. Others didn't care about high school at all, and did not get good grades and could not manage to finish. Either way, a high school education is incredibly important; whether someone is trying to get a basic job, or is thinking about college, a high school diploma is needed.

Adult education is the way for those adults who did not finish high school to get their high school diploma (GED) and continue on with their lives. For many adults, they feel as if they are too old to go back to school. They feel as if they cannot go back to school, and that it would just be a waste. The truth is, however, that adult education caters to adults who need to go back to school, for whatever reason they may have. Adult education is at night, so that the adults who attend it may still continue to go to work. This allows these adults to continue to progress in their lives while adding more education to their resume and mind.

Adult education has somehow managed to get a bad rap over the years, due to some of the adults who go through the program. The truth, however, is that adult education can help those adults who haven't finished their education to continue their education and better themselves. Adult education does nothing but good things.