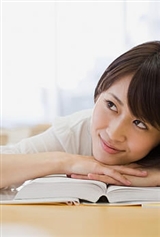 Your children have the ability to learn. Many times poor grades is a result not of the ability of the child, it is because the parents did not do everything they could to maintain a love of learning in their child. Children are born with a natural instinct to learn as much as possible. They learn about the world around them almost as soon as they are born. As they get older, they may find less interest in learning unless you do something to prevent it from happening.

The methods for preventing your children from losing interest in learning include creating an atmosphere in which learning is something which is not avoided. This can mean giving rewards for studying rather than for good grades. Simply completing tasks like homework should be rewarded with such things as treats or trips to their favorite places to play at.

Another way to foster a love of learning is to use educational games. Many games have been developed which will capture the interests of your children in order to make it possible for them to not only learn, but have fun doing it. The games will open up their mind to the ability to learn on their own by creating their own games. Study habits such as flash cards can be turned into a memory game for your children rather than a drone tool.

Other ways to promote a love of learning is to show your children all the successful people in the world and show them how important education was in making them who they are. They will see how they need to keep education as a central part of their lives in order to achieve their most beloved goals. This includes becoming an astronaut or race car driver.

With the right love for learning, your child will be able to go on to success. The success they enjoy in the classroom will carry over to success in the rest of their lives. You can help them to enjoy this success by starting at home.