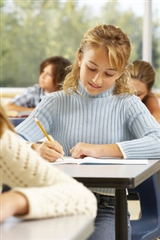 There are many things that you can do to improve your essay writing skills. After all, being able to write a good essay is a huge part of high school, standardized testing and college. No one can tell you exactly what to write, but if you follow these guidelines you will have the proper foundation for creating an impressive essay.

The most important thing that you can do when assigned an essay, is to start working on the essay right away. Putting the research and writing off until the last minute only contributes to poor work and lack of preparation that is apparent in your finished product. Once you get the assignment go to the library and look for the reference materials you will need to properly complete it, like books and other periodicals. Go over the reference materials in make notation of the pages that you will be using for reference when writing, so it is easier to refer back them when you need to and it will also be easier for you to create your bibliography.

Create a structured outline, so that you have an idea of the formatting and flow you want to have while writing. Making an outline will help you more easily write the essay and will help you make certain that everything that is needed in the essay is in it proper place. A outline should be loose, but convey the overall tone of the essay. Do the research on the topic you will be writing on. Use both the books and periodicals you have checked out from the library and the internet to gather your information. Take notes and make sure you keep track of what resources you have used, so that you can properly credit them in your bibliography.

Finally, you can write your essay. Always start with a rough draft and complete with a more polished version. Make certain that you go over the essay with a fine toothed comb for errors. Correct any errors that are found in the completed draft and then you are finished.